I support human unity for peace, justice and humanity!
By registering here, you support peace, this is human unity, since peace arises from our simple coexistence or unity by which decision-making is inclusive and, therefore, prevents and avoids both deception and the intention of harm, the weapon, evil, and in the same way creates the common good, since the dividend of peace/disarmament is indivisible; in the same way that a single arms results in all possible weapons in the world or, for example, the possible savings of the 2.5 trillion spent this year on the development of weapons are a common good, because they cannot be generated by one , neither one party, nor the other, but for Humanity together, and those 2.5 trillion are only a trifle in comparison to the total dividend of peace that is the human community.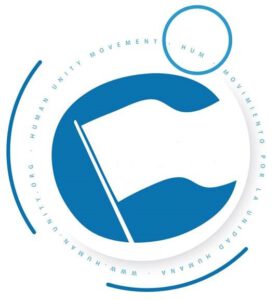 We are hereby calling for a Congress of Unity or Humanity in 2025, preceded by a Humanity Day in 2024, the date on which the world's armed forces have ceased their activity and development, so that all people can participate in the open and transparent preparation and organization of the Congress, because if we remain at the service of the confrontation and opposite development of weapons, the Congress would be like the UN, a (hierarchical) representation of armed units, but not of Humanity. And in the call of the Congress we included the clause that, during its celebration, it will dedicate those USD 2.5 trillion that are saved on weapons in one year to distribute half a trillion to the first 100 million people who support unity by registering here, that is, 5,000 dollars per person, half a trillion to be distributed among them. who support unity and live in an area of armed conflict and the ceasefire is concluded there to support human unity, half a trillion will be distributed equally among those who make a donation to HUM, half a trillion to organize the Congress and the Day of Humanity that precedes it in 2024 and half a billion for those who hand over their private weapons in support of human unity.