Congress on Human Unity
8, August, 2022
--
1:16 pm read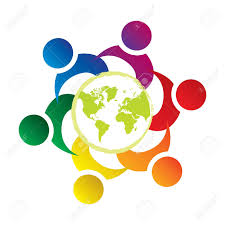 We are calling for an open and transparent World Congress on Human Unity, where to exercice and fix human inclusive decision making.
Here we start with its organization by openly deciding how it should look like, therefore we would like you to consider and let us know your view on the following questions:
A. Topics and Aims of the Congress. We propose the following topics or areas of discussion to be addressed there: 1. Communication 2. Education and Humanities 3. Development 4. Security 5.Technologies. The aim of this area is to propose a world common and shared technologies development. We propose the following areas 5.1. Food 5.2. Health 5.3. Environment 5.4. Energy 5.5. Manufacturing 5.6. Mobility and Infrastructures
B. Who shall participate in the Congress?
We think of about 50 participants by area, but the Congress is to be broadcasted live all over the world and all specialists in the world are welcome to be connected to their respective areas of work.
C. What city can be trusted to organize the Congress? Why?